Parrish Ford Service Card
With the Parrish Ford Service Card, you are able to get the service work that you need now and be able to pay for it over time. Leave your VISA or MasterCard in your wallet and use your Parrish Ford Service Card as your "Vehicle Maintenance Card."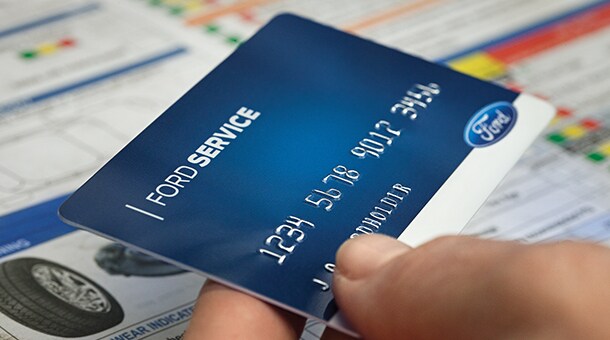 Payment Terms
25 day grace period
$1 minimum purchase


     6 Months
Deferred interest with minimum payments
$199 Minimum Purchase


Card Benefits
No interest if paid in full within 6 months (see advisor for details)

Rebate offers for new and existing customers

Potential to double your rebates during Ford promotions

Spend $250 or more and get a prepaid $25 debit card


Call a Service Advisor today to learn more and complete the simple application process!